On August 20, 2001, Ken Griffey Jr. hit a walk-off inside-the-park home run in the bottom of the 11th inning to give the Reds a 5-4 win over the Cardinals.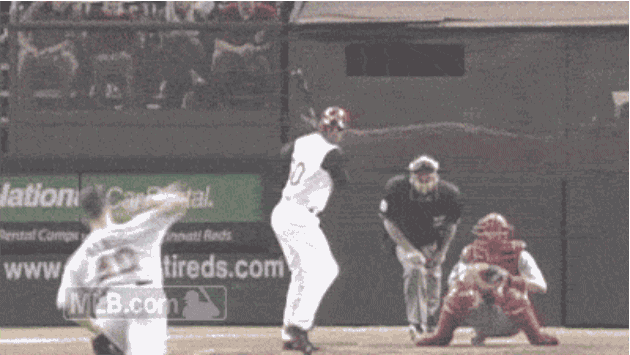 The Kid had a batting average of .286 and hit 22 home runs in 111 games for Cincinnati in 2001.
Thanks to Cut4 for GIF.
Read more MLB news on BleacherReport.com